District Taormina - Catania - Etna
SS. Assunta Celebration - Randazzo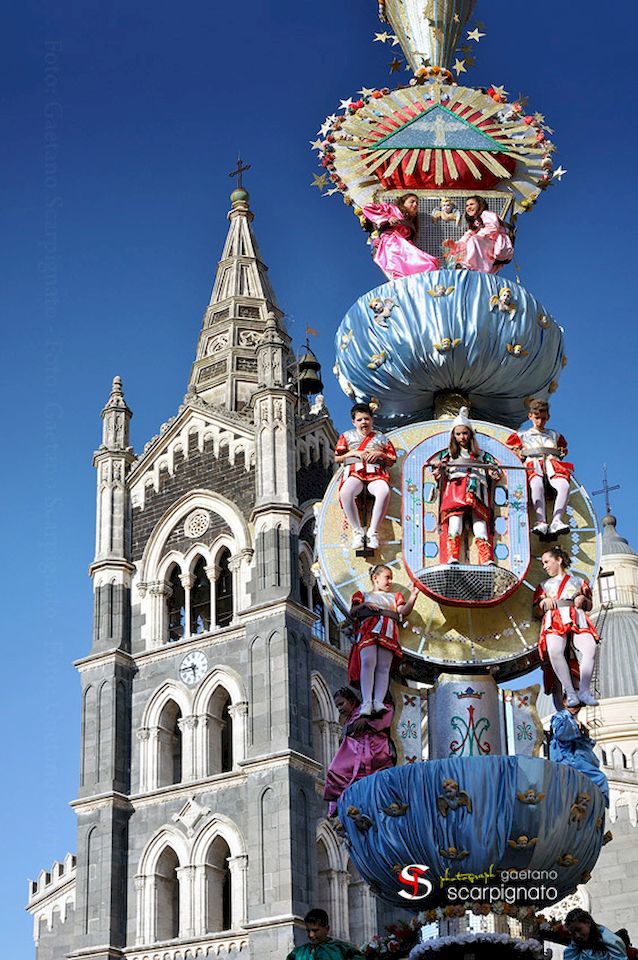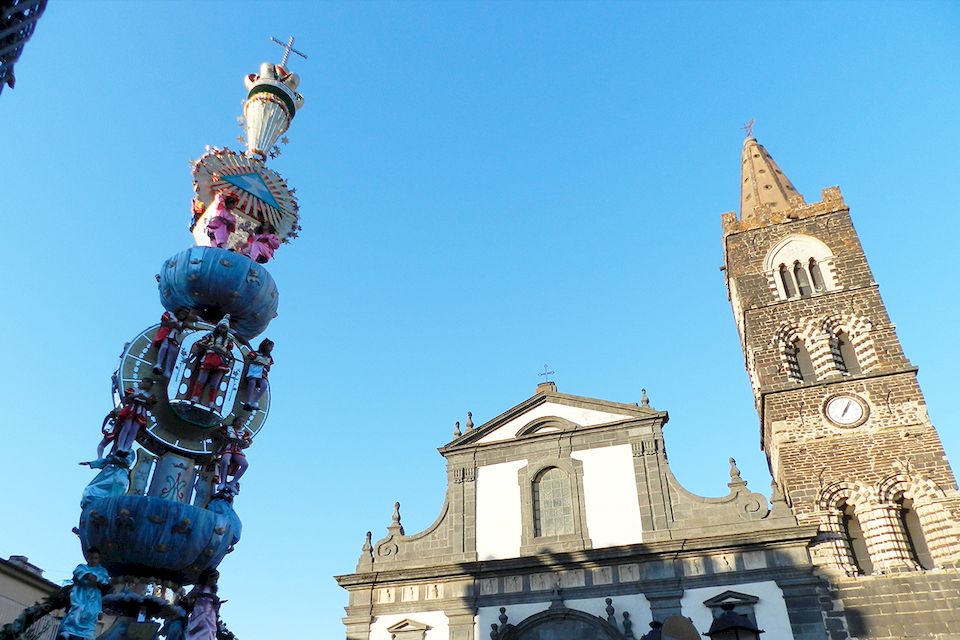 ---
Description
To the patroness of Randazzo city, Maria SS. Assunta, on August 15th, is dedicated the main feast of the year in Randazzo. Book online one of our villas to live this special celebration with us!
Preceded on the previous evening by a procession with the statue of the Madonna, on 15th of August at 4 pm, from the apses of Santa Maria, moves the Vara along the whole via Umberto I.
The Vara is a float-triumphant, almost 20 meters high, which represents, on different levels (the movement of the plans is etched by old hand-operated mechanisms and symbolizes the rotation of the heavens of medieval concept), revolving around a central axis, the Marian Mysteries of death, Assumption and Coronation (as represented on the Board of Cain in S. Maria), with about 30 living characters, boys and girls, who are to undergo to a rigorous fast quote, who represent the Madonna, the Trinity, the Apostles, Angels and saints.
At the base is the Tomb, covered with flowers; upper, between two clouds populated by angels, there is a big wheel in constant motion, with St. Michael the Archangel on one side and on the other side Christ and the Virgin Mary. Higher up, among other angels, the Trinity and the Coronation, and finally the Pinnacle surmounted by the Crown with the Cross.
Hard to describe, unless you have seen it, the emotion that one feels while the wagon progresses with all its bulk, along the main street, drawn by large ropes, while children sing an ancient traditional anthem.
Take a look at our villas and choose your favorite one to see this particularly celebration!
---
---