District Taormina - Catania - Etna - Villa Luna Rossa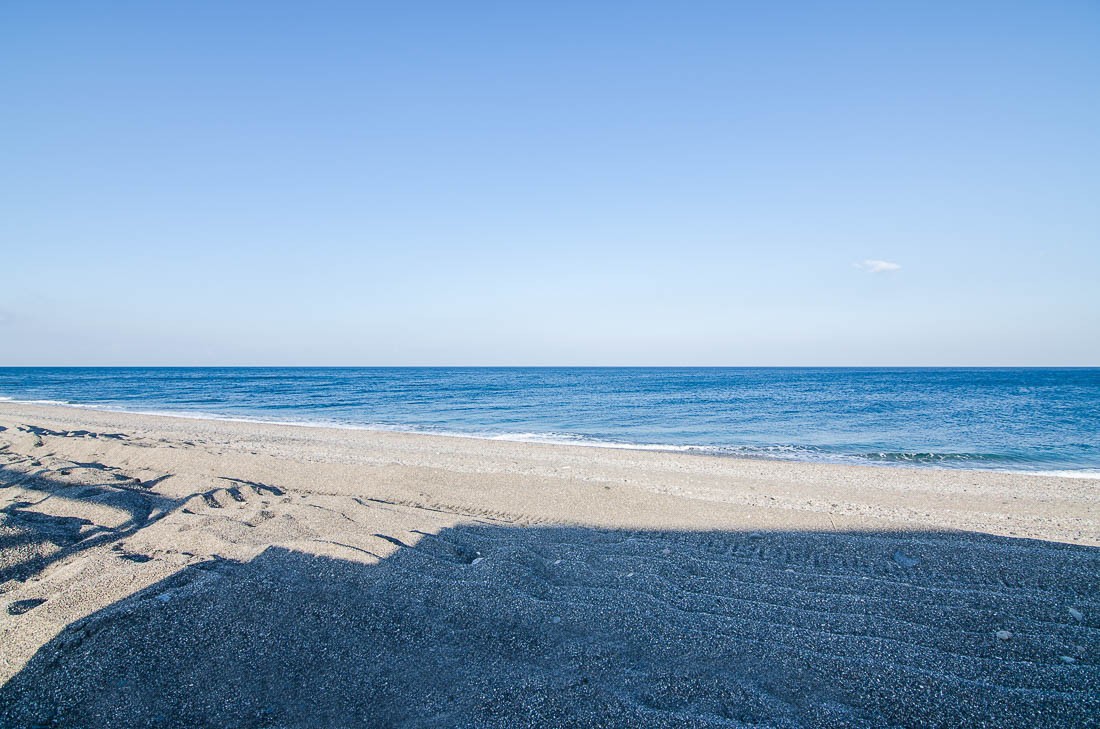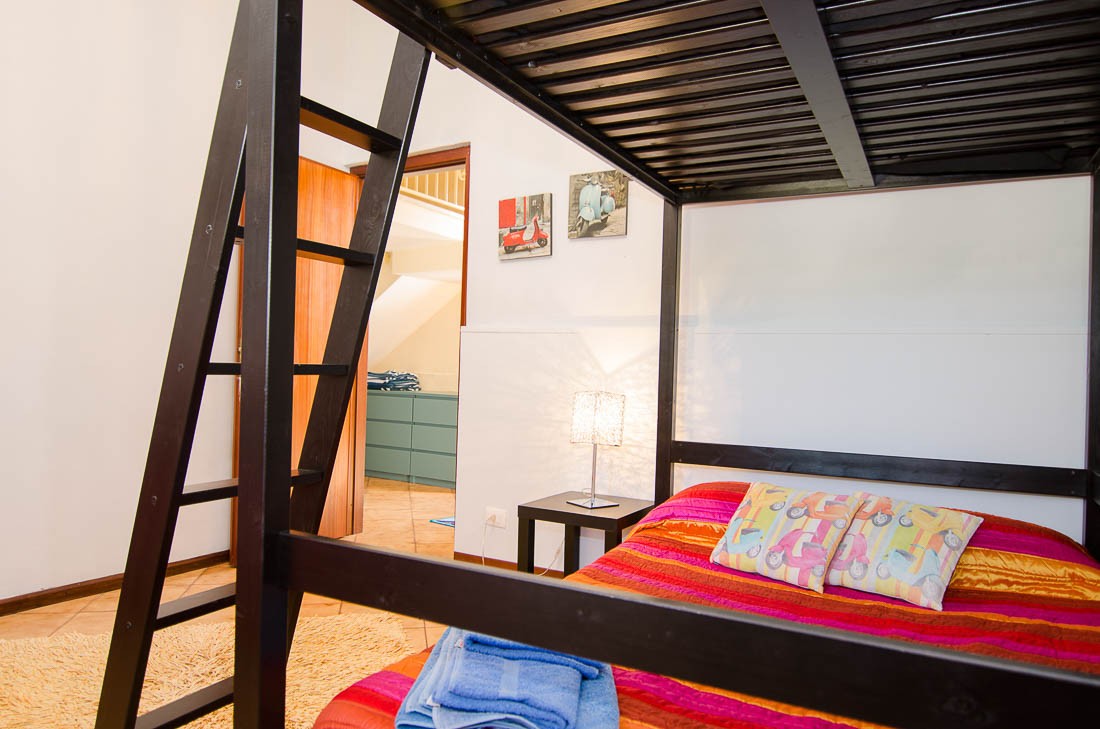 ---
15 Sleeps
5 Bedrooms
2 Bathrooms
Description
Villa recently restored, spirited style and cozy inside, with a touch of typical Sicilian in the garden and in the House of wood outside. Villa Luna Rossa has a spectacular view of Mount Etna and a direct access to the beach. Just perfect for an unforgettable holiday in Sicily!
The Villa has spacious and bright rooms, with high ceilings. The ground floor consists of a living room with TV SAT and a comfortable sofa bed, three bedrooms and a complete bathroom with shower. It has two exit doors and two leading to the garden. In the garden there is a delightful wooden lodge with full kitchen and dining room that welcomes further the large garden complete with barbecue area, pergola with pic-nic table, chairs and loungers and hammocks. The garden has recently enhanced with a outdoor swimming pool where enjoying warm summer days with all your friends after a day around the Island!
The first floor consists of a large fully equipped kitchen with dining area, a bedroom with balcony overlooking Mount Etna and a wide panoramic terrace overlooking the sea and Mount Etna.
It's a convenient location for travelling along the Ionian coast with the most beautiful cities and towns, mountain and sea, no more than 30 minutes to all spot. Mount Etna is just behind the villa: you can enjoy its view from from the garden or from the panoramic terrace on the first floor. Admire its beauty and if you are lucky, even some lava. The shingle beach is just in front of the villa with direct access to a few metres.
Here you can find more details about the Villa.

GROUND FLOOR
- 1 bedroom with double bed and sofa (the sofa is also a double bed) (2+2)
- 1 living room with sofa bed (2)
- 1 bedroom with double bed (orange) (2)
- 1 bedroom with double bunk beds (red room) (4)
- 1 complete Bathroom with shower
- 1 outdoor kitchen and dining room in a wooden dependence in the garden
- 1 outdoor shower (also with hot water)
FIRST FLOOR
- 1 fully equipped kitchen with dining room
- 1 bedroom with two double beds + one single bed (5)
- 1 complete Bathroom with shower
- panoramic terrace with view on sea and Mount Etna, equipped with table, chairs and a swing

OUTDOOR SPACE
- big garden with swimming pool, pergola, pic-nic table, sun beds, BBQ zone, spacious lawn, swing and furniture for the outdoor, a wooden lodge with kitchen and dining room.
- parking space for cars inside the property (max 4 cars)
Some more details:
Catania airport: 30 km-20miles-45mins
Palermo airport: 270km-168miles-3hr
Trapani airport: 352km-219miles-3hr45
Nearest shops/supermarkets: in Nunziata, 200 meters-5mins; Mascali, 2 km, 1mile.
Nearest beaches: Sant'Anna: 2km-1mile-5min; Riposto: 3km-1.5miles-5mins; Marina di Cottone, 5km-3miles-10mins; Taormina/Isola Bella, 10km-5miles-15mins
Nearest restaurants: there is a good selection of restaurants within 10-15 minutes drive
Taormina: 7km-4miles-15mins
Mount Etna: around 25-30 min drive depending on which part of the mountain you are heading for.
Siracusa: 98km-61miles-1hr15
Noto: 125km-77miles-1hr30
Prices include all sales taxes, linen, bath towels, pool and/or beach towels, a comprehensive written guide to the villa and the local area, midweek cleaning and linen change for long stay (after one week), our award-winning service and specialist knowledge pre and post-booking and 24/7 local support while you're on holiday.
Cleanings and cooking service during the stay, on request.
Please notice the pool will be closed from October to May or according to weather conditions.
Standard Rate from 1.000 Euros* per week. The rate may vary according to season, number of guests and lenght of stay.
Please Send an Enquiry from our form just below for more information.
---
Property amenities
Pool-Beach towels
Playground
Parking Area
Outdoor shower
Outdoor Furniture
Local support 24/7
Left Luggage Office
Kettle
Internet WiFi
Heating
Hairdryer
Garden
Fireplace
Drinkable water
Dishwasher
Concierge
Coffee maker
Bed Sheets
Bath towels
Barbecue area
Air Conditioning
Private beach
Swimming Pool
TV
Washing Machine
---
Extra amenities
Please contact us for further informations about our extra amenities
Late Check-in
In-Villa Car Delivery
Guided Tour
Extra Linen change
Daily cleaning
Airport transfers
---
What our guests say about us:

- 19/08/2023 -
Alessandra - ITALY
La villa è davvero grande, eravamo in 14 e c'era spazio a sufficienza per tutti sia nelle rispettive camere che in giardino o in terrazza. Sicuramente gli aspetti positivi sono la vicinanza al mare, l'ingresso al lido incluso, il grande giardino in cui i bambini possono giocare. La casa, all'interno, come si legge da altri commenti è molto semplice anche se nelle camere non mancano i mobili per riporre le cose, a differenza dei bagni che sono sicuramente migliorabili sia per estetica che per funzionalità. Un altro aspetto positivo della casa è il parcheggio gratuito anche se l'accesso tra parcheggio e villa è libero, il che potrebbe essere un problema. I piccoli inconvenienti che possono esserci durante il soggiorno vengono comunque immediatamente risolti. Consiglio questa villa perché sicuramente gli aspetti positivi superano quelli negativi.

- 05/08/2023 -
Sara - SPAIN
La casa está situada en un sitio perfecto, porque basta cruzar la calle para estar en la playa. Es privada, pero durante toda la estancia te dan la opción de tener tumbonas y sombrilla gratis, lo que es perfecto para días en los que uno no quiere coger el coche. La casa es vieja, pero como todas las casas de la zona. El jardín es amplio y en la mesa realmente caben todos los que caben en la casa (fuimos 11 y comíamos todos en esa mesa sin problema). Todos los del lido, parking y gestores de la casa han sido súper simpáticos y atentos. Gracias por todo!

- 27/06/2023 -
Peter - NORWAY
We where 12 people from 2-67 years. And all of us liked this location. Perfect place to relax in garden with all you need. And the closeness to the beach and sunbeds in the price makes it even better. Kids where playing in the garden where its nice shadow when needed in the hottest days. All bedrooms has AC who i like so i can sleep good in the night. Beds are comfortable and nice big bedrooms. Nice view to Etna are exiting to follow. If you don`t have to high expectations, i will recommend this place. We didn't have a car, so the only thing we missed where a supermarket a little bit closer. Peter

- 23/04/2023 -
Sophie - France
Tout d abord je tiens à mettre en avant la gentillesse et la disponibilité de notre hôte. De plus il a été très arrangeant pour l horaire d arrivée ce qui nous a bien aidé avec nos 2 jeunes enfants. La maison était très propre avec des draps de bain en large quantité. La maison est bien située avec une magnifique vue sur l'etna. C'est clairement une maison d été avec grand jardin, transats, piscine, accès rapide à la plage, cuisine d été, barbecue… pour profiter de l extérieur de la maison. Par contre elle est un peu moins bien adaptée au printemps car assez humide (mais climatisation réversible efficace!). En partie à cause de cette humidité et suite à des dégradations liées à son utilisation et au vieillissement de la structure il serait nécessaire de refaire un coup de jeune à la maison. En effet les photos de présentations ont dû être faites il y a quelques années. Néanmoins nous sommes très satisfaits de notre séjour, nous garderons un très bon souvenir de ce voyage!!!